For the past few months I've been keeping a bit of a secret from my fans.  If you can remember, back in the spring  you may have voted for the Halifax Coast ' Best of Halifax Weddings' ?   Today I am so incredibly grateful for each and every vote and honored to be sporting this new badge on my business page.  I'm still completely speechless and incredibly humbled that this win was even possible for my small business.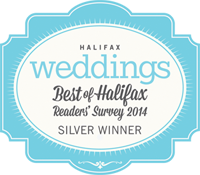 *click here to see all the winners*

When I started A Creative Destiny almost 3 years ago in 2012, I wasn't really sure where this journey would take me.  I started with only a few goals in mind: 1. to do great work,  2. be creative and 3. leave each and every client with a happy, positive experience.  Because of you, and a lot of hard work,  these goals have been possible and now I have even bigger goals in mind.
I owe each and every wedding client; past,present and future to this winning. There is a lot of great talent and competition out there these days and I'm grateful for those who have chosen to support my small businesses and also recognize and appreciate my quality of work.  I am passionate about what I do and truly care about each and every design I put out there for the world to see. I want you to know, no order is to small, you will all receive the same quality of service whether I'm creating a full stationery suite or a simple thank you card.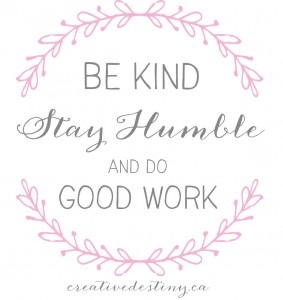 You've all challenged and changed me over the past 3 years. I've discovered my niche, style and my 'destiny'. These designs haven't all come easy but each one has made me a better designer and business person, for that I am grateful and excited for what the future of my business will bring.
THANK YOU!
Ashley