The winter blues are starting to get the best of me, luckily I've been working on a lot of bright and beautiful wedding invitations to keep my spirit high!
With  bridal show season now behind me I'm ready to get busy designing all kinds of pretty invitations for 2015!!! For those of you who have already booked me, I'm sooooo excited to work with you and create the invitations of your dreams! I've had the opportunity lately to work with some brides all over the world and I love that my business is not limited to just one area…Now if I could only RSVP myself to that Mexico destination wedding…haha
If you are still in the early planning stages and not sure where to get started on your invitations, please send me a message, I'd love the opportunity to get creative with you!!
I don't run specials very often so now's the time to complete that stationery request (click here) and book your complimentary consultation (on the phone or in my studio).  Even if you're not getting married until the fall, it's never to early to get started on the creative process.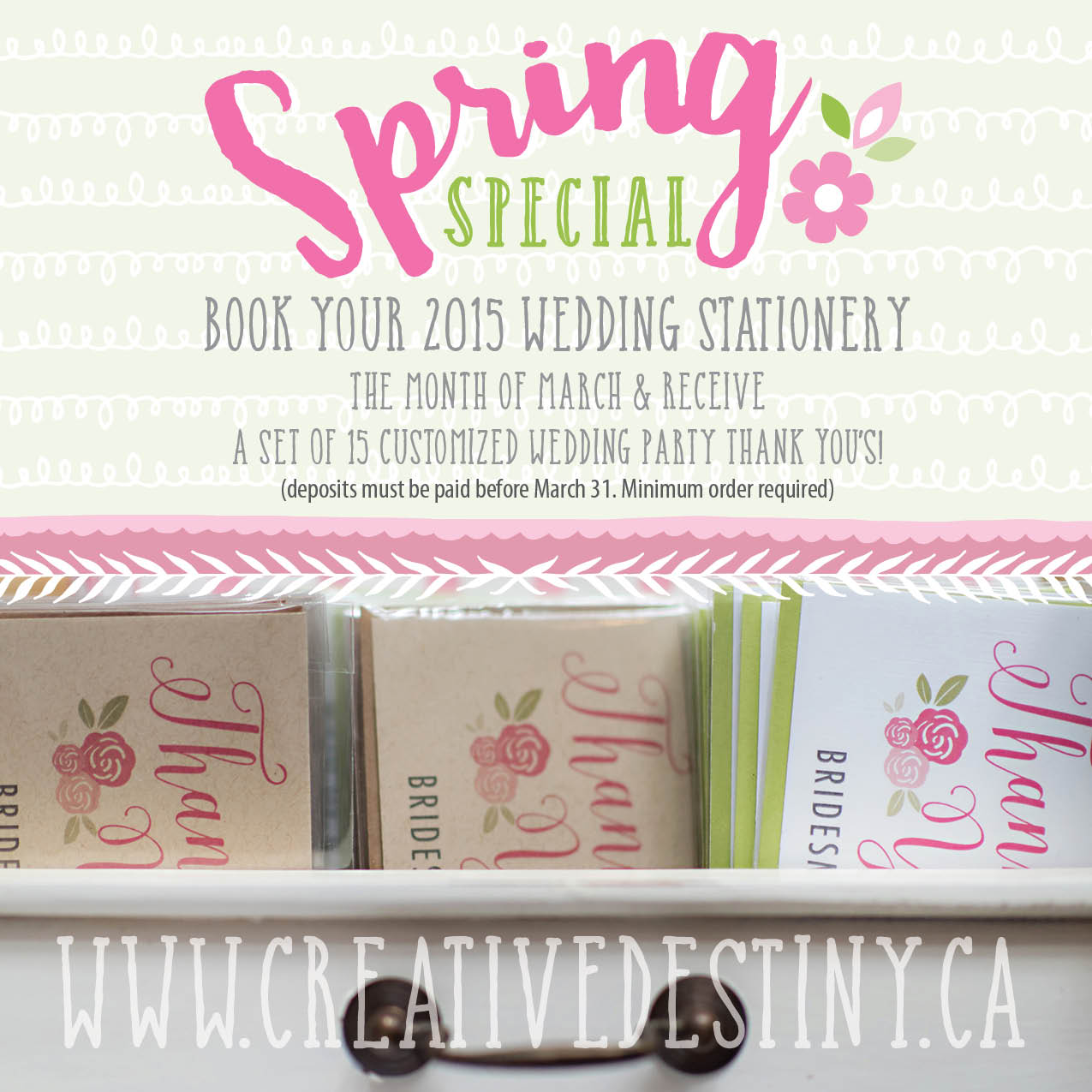 *If you book your consultation and pay your 25% deposit during the month of March I will include a set of 15 customized thank you cards for your wedding party!!! How awesome is that 🙂
I look forward to hearing from you!
Ashley